---
57% of surveyed marketers said that SEO generates more leads and customers for their business than any other marketing tactic. Moreover, SEO can reduce the cost of customer acquisition by 87.41%.
Therefore SEO is one of the best ways to attract qualified leads without paying for advertising. What is this magical tool, called SEO, that helps to attract high-quality leads without paid advertising - figure it out in our article below.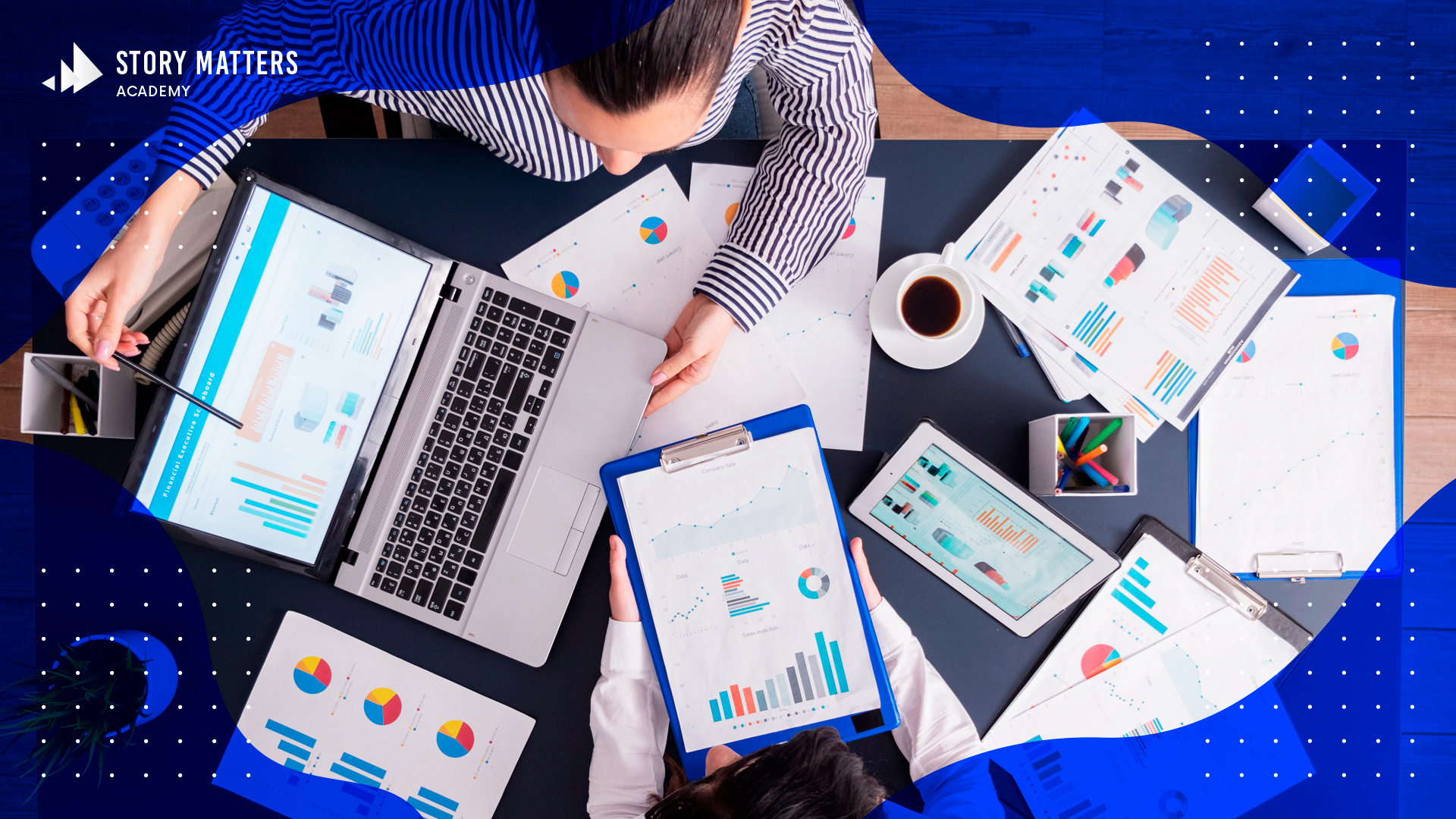 What does SEO mean?
SEO or Search Engine Optimization is a set of methods that allow to raise a site in search engine results as high as possible. In other words, it is measures that are designed to increase the importance of the site in the eyes of search engines, like Google, Bing, Yahoo, to increase search traffic.
Having completed a certain set of optimization tasks, the site will have a greater chance of getting into the TOP-10 search engine results. This means that it will bring more potential customers to your site.
Search engine algorithms are constantly changing. For example, Google changes its algorithm around 500-600 times every year. Therefore, SEO optimization should not stop. You can't bring a site to the top 10 and rest assured that it will always be there. SEO needs constant non-stop work.
How SEO Works?
Google and other search engines, in response to user requests, collect, organize and display information. To deliver relevant information, they go through 3 main processes, including:
Scanning. Search engines use search robots (or crawlers) to find fresh content on the Internet. Crawlers help to discover and collect the information needed to index a page. Bots go from page to page, from link to link, to crawl all the information.

Indexing. The process by which search engines organize and store collected web pages. Once search engines find information on the site, such as keywords and fresh content, they add the web page to the search index. When users search for certain information, the search engine selects the appropriate indexed site.

Rating. In the next stage, a ranking of results will be generated depending on relevance. Pages that, in the opinion of the search engine, best fit the search query will be shown first.
Search engine optimization determines how successful your site will go through the entire process - from scanning to ranking.
For example, well-structured internal links on your pages make it easier for search robots to navigate from one page to another. This allows them to explore the resource in detail and index more content.
Search engine algorithms also take into account other ranking factors such as relevant keywords, the quality of inbound links, and the relevance of the content (how long ago it was updated).
As we can see in the examples below SEO makes clear ranking, unlike PPC that adds to its search result tag "Ad".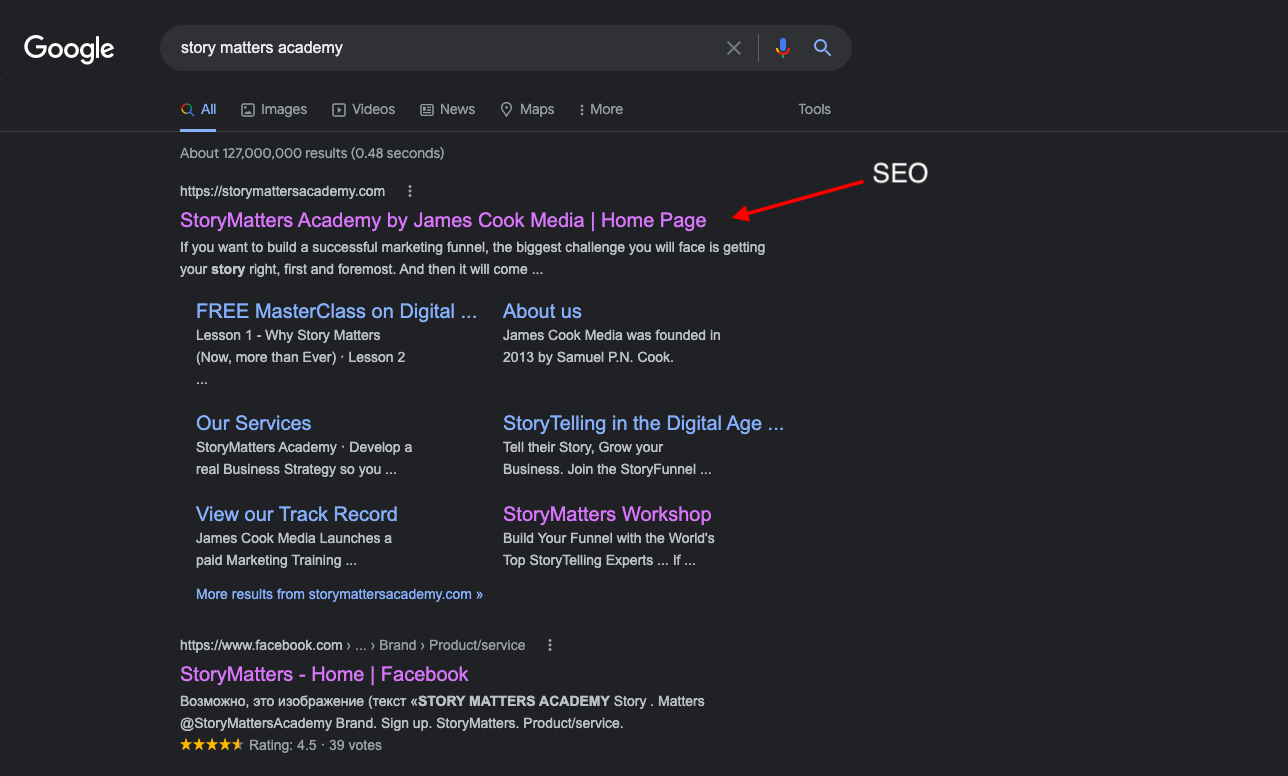 Example of SEO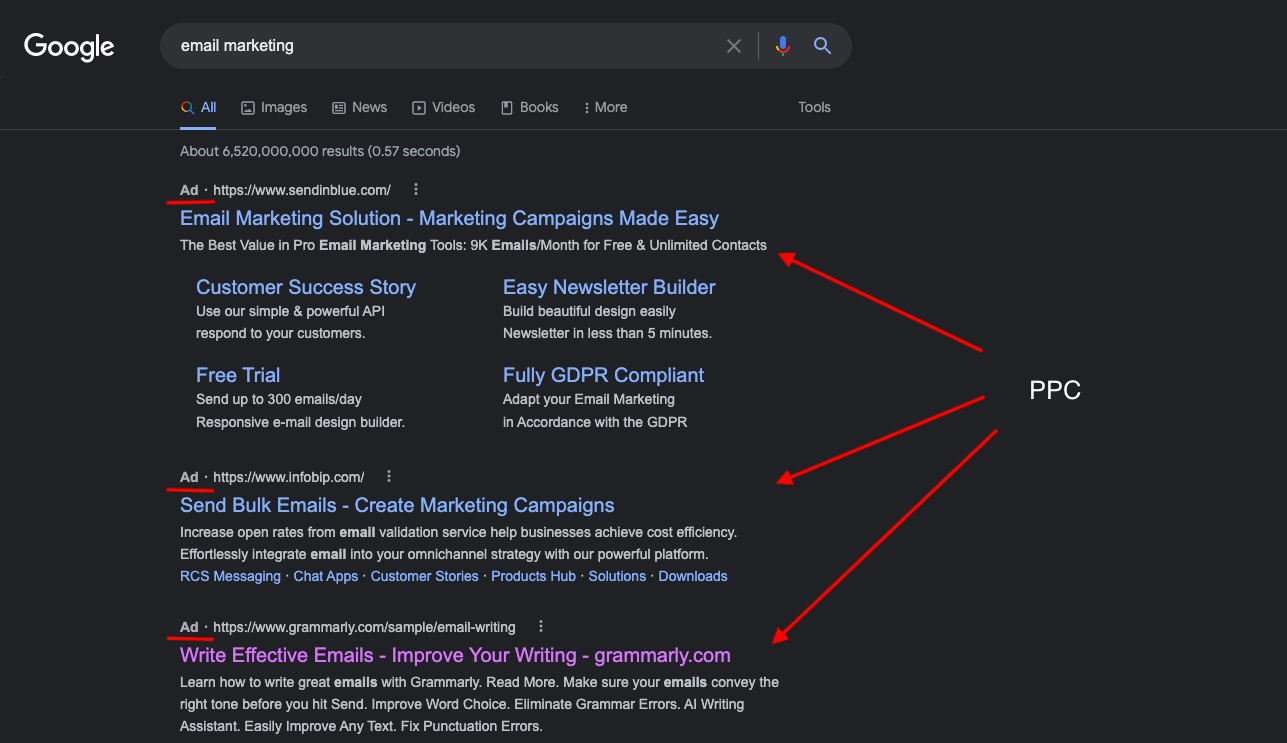 Example of PPC
Types of Search Engine Optimization
The whole complex of measures to optimize the site for search engines can be conditionally divided into two types:
Let's take a closer look at each type.
On-page SEO
On-page SEO is the process of optimizing individual pages inside of a website to improve its organic search rankings.
This type of SEO focuses on both: the content of the page and the HTML source code, including meta tags. The task of on-page SEO is to make the above elements attractive to users and search engine crawlers.
On-page SEO also helps organize your page in a way that web crawlers can easily parse your content and index it for relevant search terms.
On-page SEO activities improve the site and have a direct impact on its site position. Works are divided into:
compiling a semantic core - selection of keywords for which the resource is planned to be promoted;

improvement of the internal structure of the resource. Development of robots.txt and sitemap.xml files;

elimination of technical errors. Duplicate pages, broken links, increased site loading speed;

continuous improvement of the usability of the resource (user-friendliness);

increasing the relevance of pages (compliance with the user's request);

image optimization;

implementation of internal linking.
The site should be of high quality, fast, user-friendly and fully provide the information that users came to you for.
Off-page SEO
Off-page SEO is any action taken outside of a website to increase its ranking on search engine results pages. The main task of Off-page SEO is to show the search engine how well the audience perceives the site, business or product.
As a result, a well-designed off-page SEO strategy can increase a page's authority and help it rank higher in search results.
To build a natural and high-quality link mass, use methods for obtaining links that do not contradict the rules, for example:
the constant publication of new information and interesting materials that will be shared by users;

registration in search engines and directories;

exchange links with popular and high-quality resources;

placement of press releases;

activity on forums and blogs.
In the optimization process, you also need to conduct a competitive analysis: it will help you understand what the site lacks for growth.
Conclusion
Search engine optimization work involves many factors and practices. SEO strategies are constantly evolving to keep up with search engine algorithms.
SEO is an important tool for promoting your site in the search engine. A site with well-implemented SEO has an excellent chance of getting into the top search results and increasing its traffic.
---
Build a Marketing Strategy for your Story-Based Funnel
2 х 180-minute amazing video training, StoryTelling Welcome sequence, 1-on-1 Strategy Call, 8 Funnel Blueprints, Resource guide & much more…
$563 in Value, JUST $27 USD!