---
A video testimonial is not just proof from customers that you are a "great and reliable company". If filmed in the right way, it can become a source of useful information for potential customers and bring them closer to purchase.
In this article, you'll learn the key elements of a high-quality testimonial. Also, don't miss the chance to download a FREE checklist where you'll learn how to prepare and what to ask when filming a testimonial.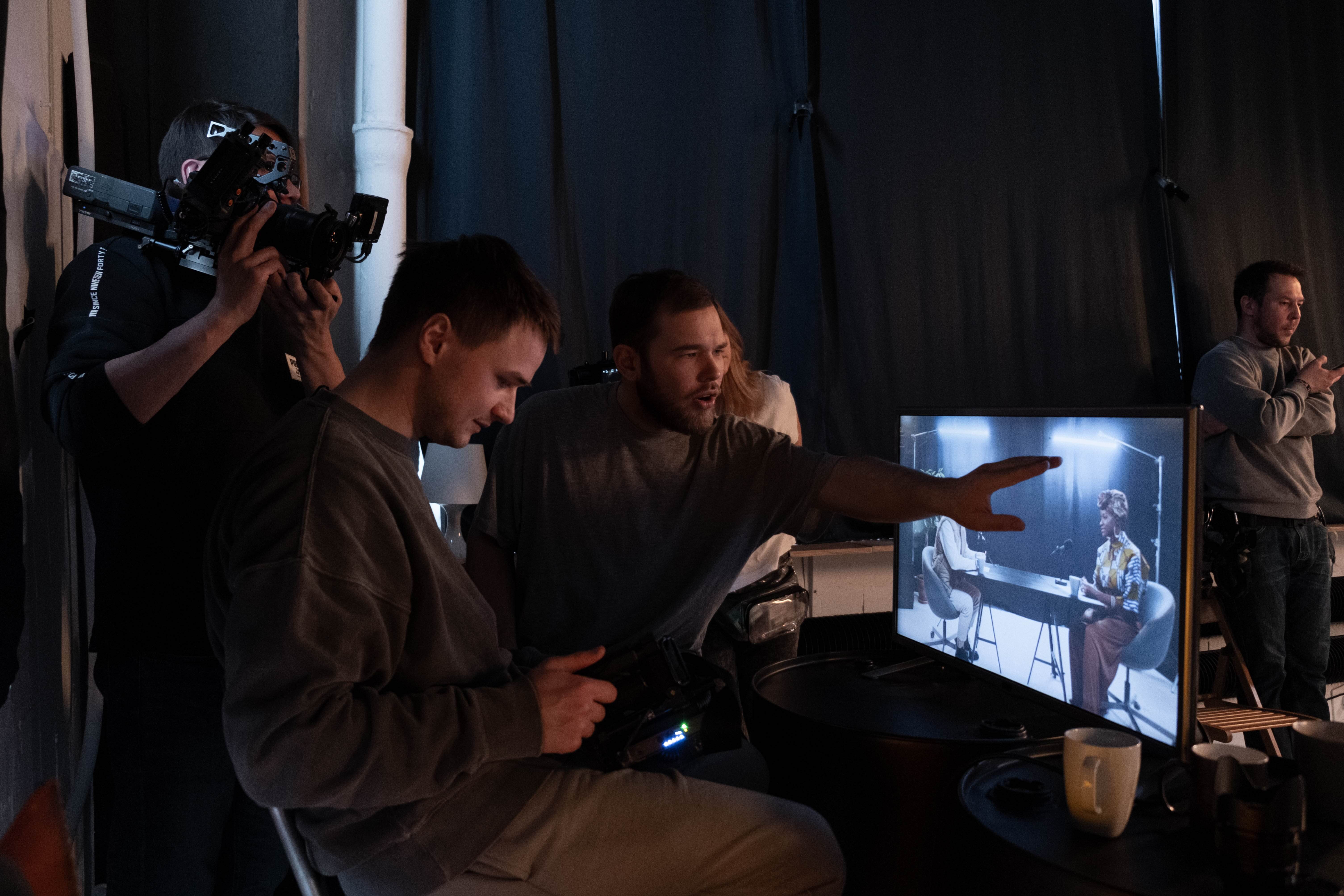 #1.

Tell A Story
To turn a boring, standard video testimonial into an interesting and unique story, you need to change the way you create it. Instead of simply praising a company or product, you want the client to tell their story using different triggers (a trigger is a kind of "hook" that evokes an emotional reaction in response to something).
A well-crafted testimonial story should consist of:
Context. Before buying something, you get into a certain context, where the idea of buying matures. Let clients tell about themselves, their problems, doubts, and what prompted them to make a purchase decision.

Choice. Before buying a product or service, you start looking for information, comparing offers. A person, as a rule, has a lot of options to choose from. In this part of the review video, the client can tell about their decision-making process, criteria on which they relied when choosing your company.

Usage. In this part, the client can talk about the application of your product or service. How useful your product is, how easy it is to use it, whether the expectations have been met, how exactly your product or service has changed the situation, what it influenced.

Recommendation. Here the client gives the recommendation itself. To whom exactly they recommend your product, in what situations, what additionally they would like to point out after cooperating with your company.
#2.

Meet Before Filming
If the client has consented to take part in the shooting, then it is highly recommended that you meet before filming and discuss a plan for the future shooting. In addition, personal contact will help you find a common language, get used to each other and minimize the person's fear of the camera.
#3.

Ensure A High-Quality Production
When filming a video testimonial, make sure to provide for quality production, including a nice picture, clean sound, flawless post-production (absence of repetitive sentences, bloopers, etc.). Click to read about filming equipment you'll need to record a professional testimonial video.
#4.

Make It Concise
The optimal length of a testimonial is from 40 seconds to 2 minutes. To talk about all of your strengths, it is better to shoot a series of video testimonials telling about different products and the benefits of your company.
#5.

Ask Questions
It's difficult for a person to immediately tell the whole story. Ask questions to help structure their review. Although, the questions should be open-ended so that they cannot be answered simply "yes" or "no".
DOWNLOAD A FREE CHECKLIST
VIDEO TESTIMONIAL: HOW TO FILM AND WHAT TO ASK
---
Build a Marketing Strategy for your Story-Based Funnel
2 х 180-minute amazing video training, StoryTelling Welcome sequence, 1-on-1 Strategy Call, 8 Funnel Blueprints, Resource guide & much more…
$563 in Value, JUST $27 USD!