---
Every business owner dreams of finding their audience and beneficially working with it for a long time. However, not everyone succeeds. Many are trying to attract completely the wrong customers or do not understand what exactly their target audience is looking for when purchasing a particular product or service.
If you want to run a profitable business, you need to find the right people. However, remember that identifying your ideal client will not stop you from selling your products or services to other people. Defining your ideal client simply allows you to make the right choices about product design and marketing messages to make you even more attractive to those ideal clients.
If you want to "speak the language of your target customers", you need to really get to know your customers. Take the time to find words and phrases that fit their most pressing concerns, and they'll be more likely to respond positively to you, your product, and your company.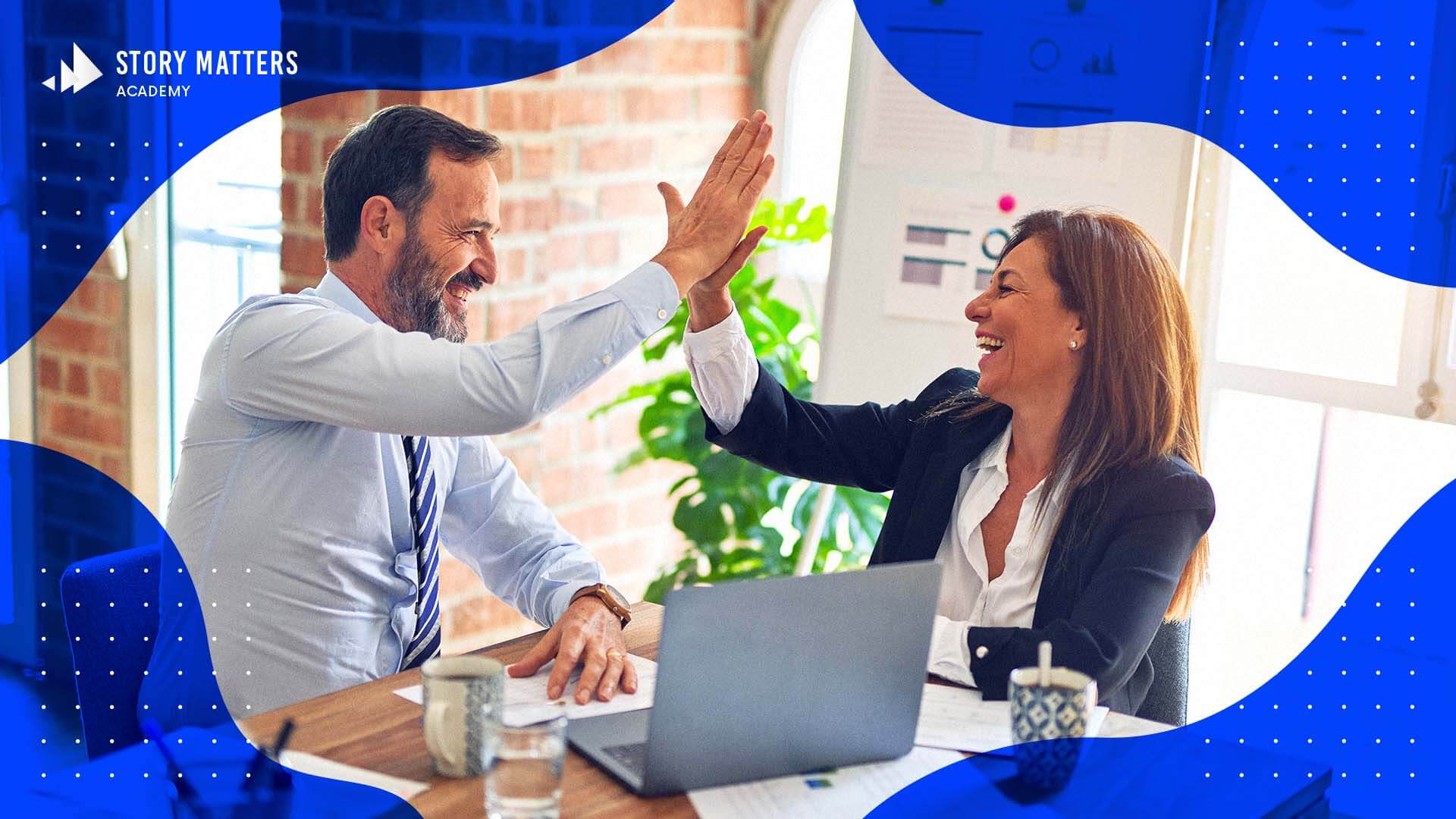 What Is a Client Profile?
This is a general description of your ideal client. You create a fictional person with a name and image. You end the backstory with a description of his interests, problems, and even hobbies. These extra details turn your ideal client into a real person. By understanding who your target customers are, it will be easier for you to create the right ads, choose the right social networks, and write the right message to engage them. The end result is content that will really wow your ideal client.
How to Create a Client Profile?
There are several characteristics to focus on when creating a portrait (or profile) of your ideal client. Usually, they are divided into four groups.
1.

Demographics
The very first thing to do is specify your ideal client's demographic: age, gender, occupation, income, etc. If you have a wide target audience, try to divide them into groups by one of the characteristics.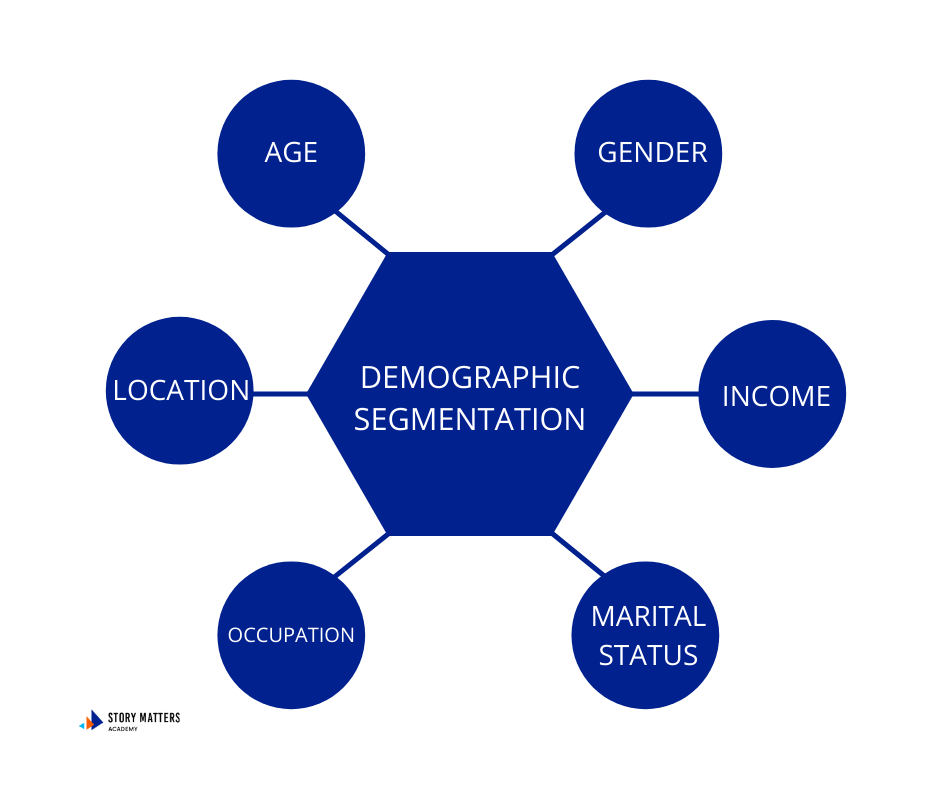 For example, you have an online English school where you teach English for different purposes like business, traveling, and personal use. Your ideal customers' age varies from 20 to 65 years old. In this case, you can create more than one avatar and the best way to make it work is to materialize them.
Give your avatars real names, write down their demographics and try to imagine their average day. You can even pick a photo. Right below you can see a quick 3 avatars' description I come up with for our English school example.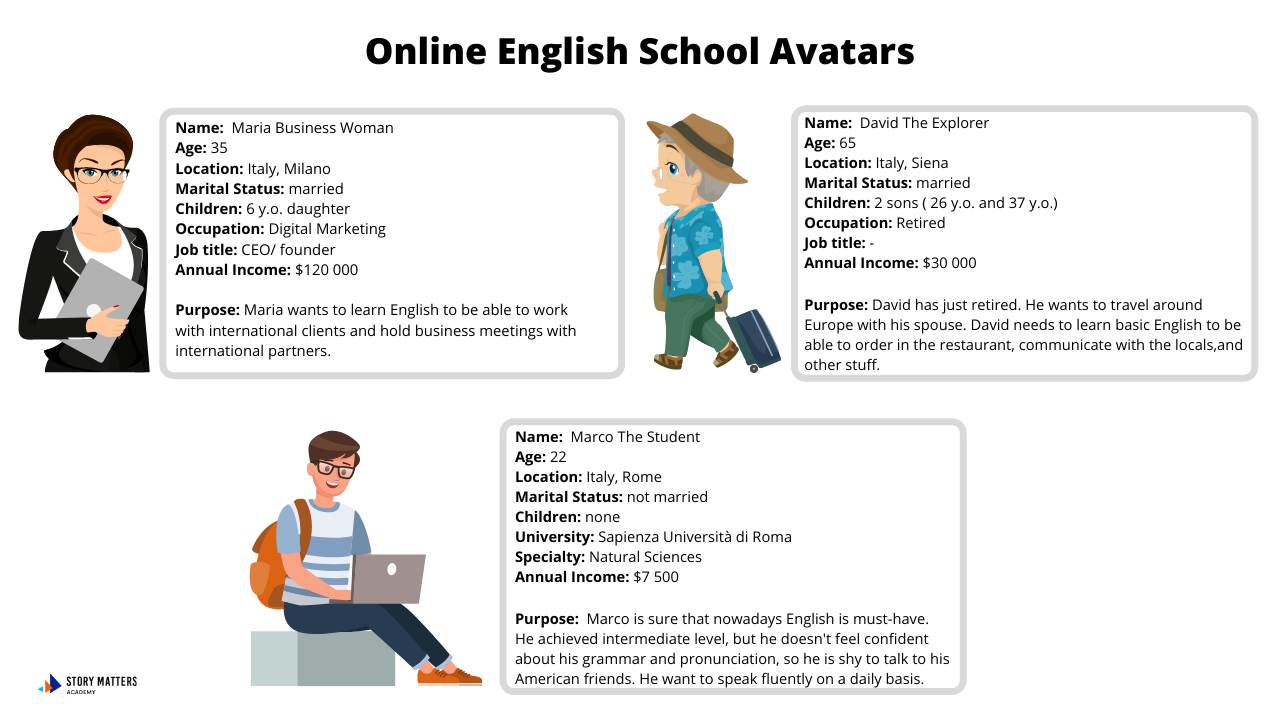 2.

Before and After State
This part is about their pains and gains. Before state is the one where your potential clients are right now (before they purchased your product). Take a pen and try to describe their feelings, fears, and struggles. Don't use general words, try to imagine what they are actually going through right now.
Your product/service is a key to a better future. It doesn't matter if it is a physical product or an online course, a vase, or financial advice. It solves a specific problem for your customer, it makes their lives happier. Think about the main benefits of your product, what makes it different from your competitors. After that, describe your customer avatar's after state. How does he feel? What fears does he overcome? What does he gain after purchasing from you?
Here is the canvas for one of the avatars for Online English School.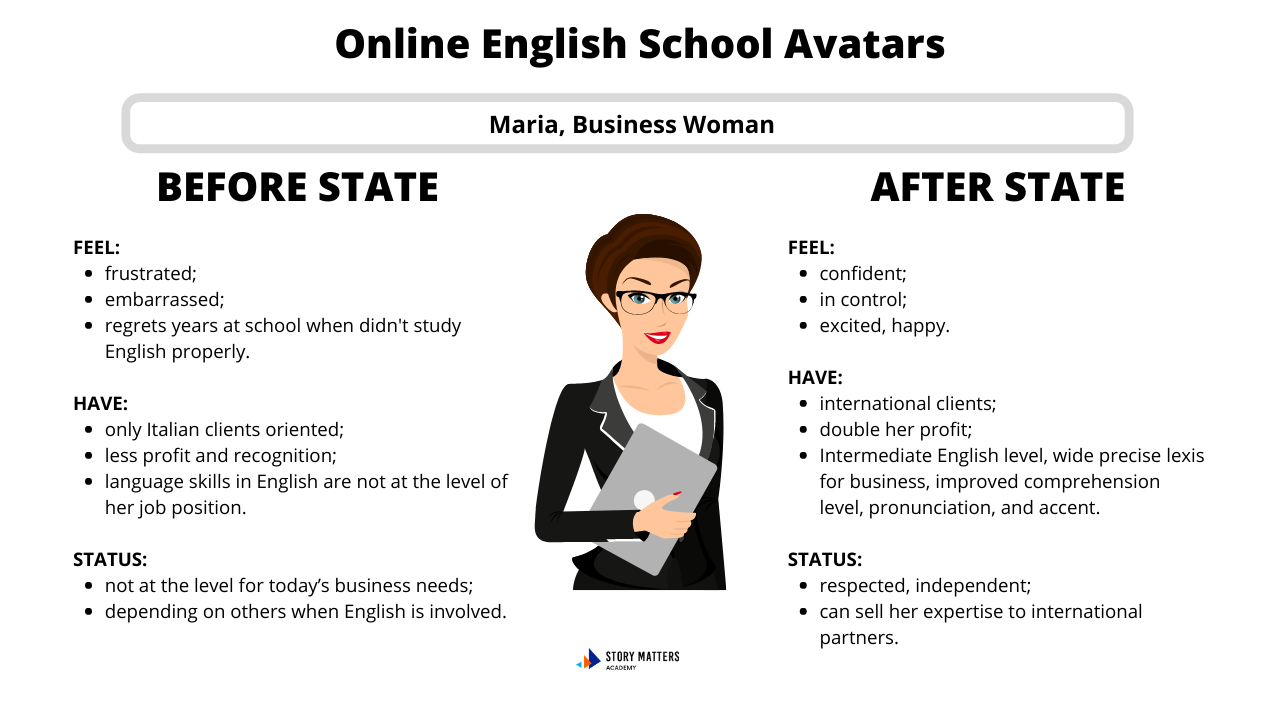 3.

Client's Goals
Understanding the goal that your ideal customer is after will help you in many marketing aspects. Write down all the possible goals that your avatar is trying to achieve with your product. You can use it later for copywriting, content marketing, and offer customization itself.
4.

Obstacles and Challenges
After identifying your customer's avatar goal, you need to understand what stays on his way in achieving it. What is it between him and the purchase decision? Not all decisions are taken easily. There are many obstacles we need to overcome on the way to a better future. Here is an example of the main struggles of Marco, Maria, and David.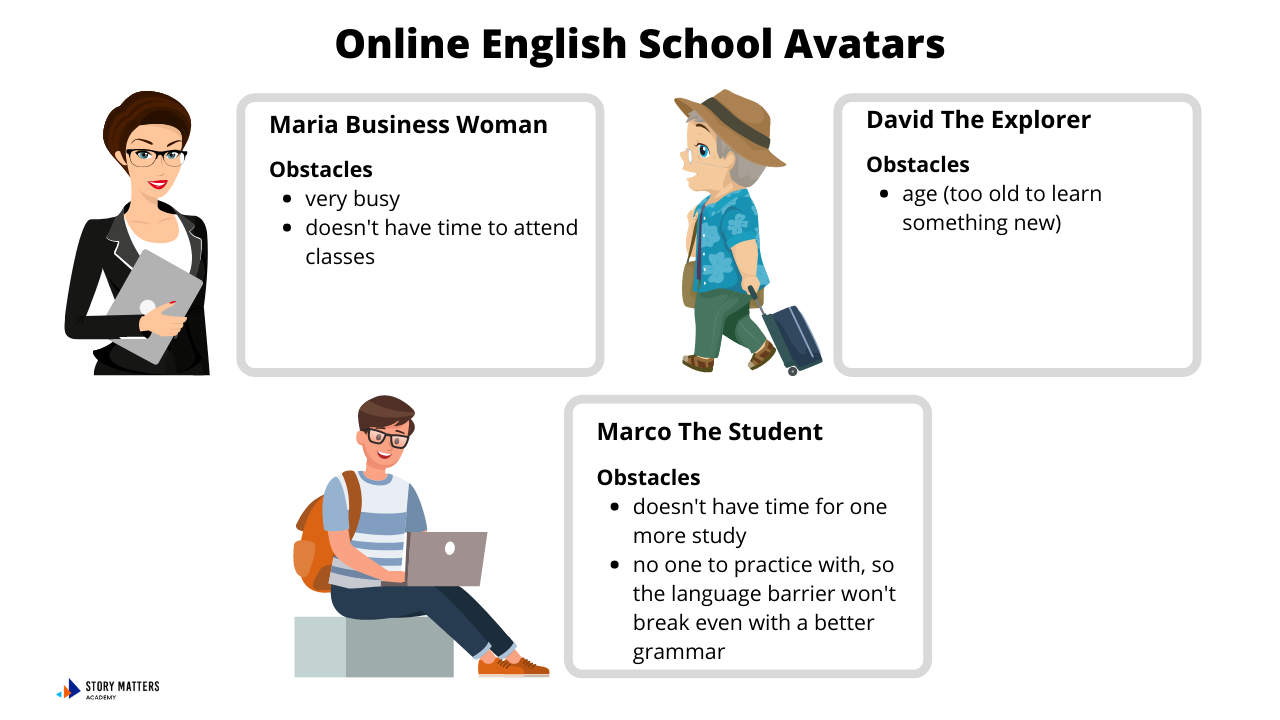 Sources of Information For a Client Profile
There are many ways to collect information about your users. We recommend that you analyze from the following sources:
Audience survey.

Your social media community.

Your website.

Email newsletters.

In-depth client interview.
Final Thoughts
It is crucial for a business to understand who you are selling to. Knowing your ideal clients and understanding their needs leads you to successful marketing and email campaigns, social media and content strategies, offer customization, sales copy, and many other things. Building your customer avatar will only help you connect with your ideal clients and give lots of opportunities to grow.
---
Build a Marketing Strategy for your Story-Based Funnel
2 х 180-minute amazing video training, StoryTelling Welcome sequence, 1-on-1 Strategy Call, 8 Funnel Blueprints, Resource guide & much more…
$563 in Value, JUST $27 USD!