---
Segmented campaigns drive a 760% increase in revenue. Despite this, only 20% of retail, e-commerce, and consumer goods and services companies are personalizing emails based on gender, race, and ethnicity.
In this article, we will take a closer look at 5 effective ways to segment your email campaigns and explain why it is so important.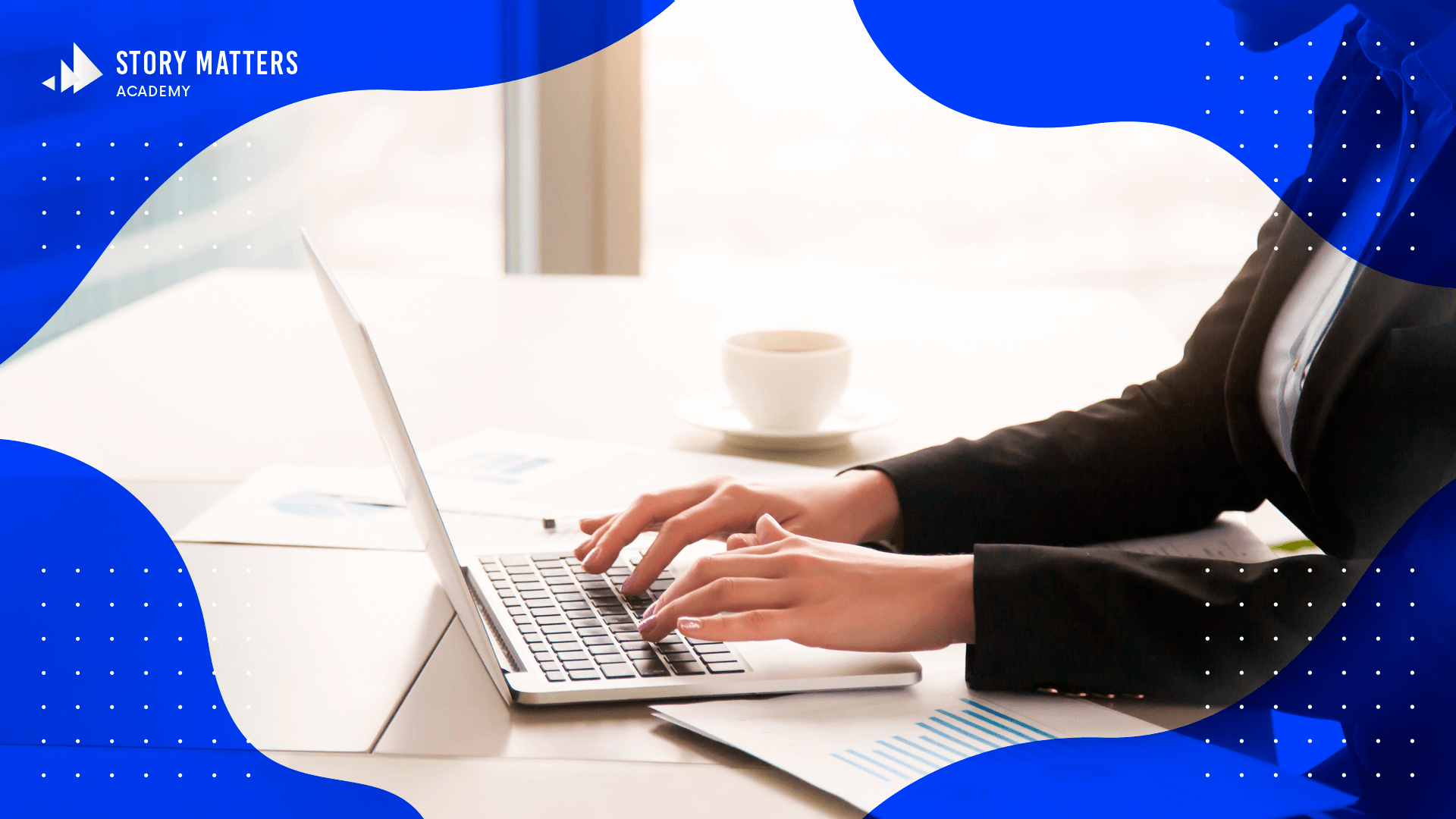 What is an Email Campaign Segmentation?
Customer base segmentation, or email campaign segmentation, is a tool for personalizing emails. With a help of it, you can send letters on narrow topics only to those customers who can respond to them. The main task of segmentation is to create content that will resonate as much as possible with the personality of your client.
The customer base must be divided into groups, united by a common feature. As a result, you will be able to use segments to send different, more personalized bulk and trigger mailings, as well as to send narrowly targeted mailings to a specific segment.
Why Is It Important to Segment Your Email Base?
According to the statistics, present below, we can see how Email list segmentation can improve different metrics.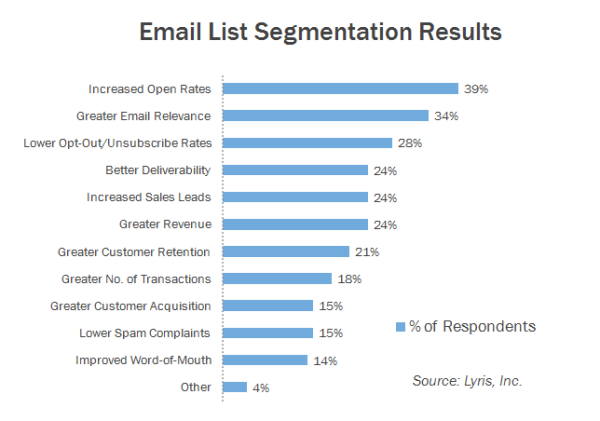 #1.

Increased Open Rates
With the help of personalization, your customers will receive only interesting emails. As a result, the open rate will increase.
#2.

Increased CTR
Customer base segmentation allows you to create the most useful content for each user's cluster. Accordingly, the activity of customers increases. They are more likely to engage with your brand and click through to your website from emails.
#3.

Increase of conversion rate
In a personalized email, you have already chosen what the user might be interested in. This means that the conversion into a purchase will be higher.
#4.

Decrease of unsubscribe rate
Customers unsubscribe from mailing lists because they receive information that is not interesting to them. By segmenting your base and personalizing emails, you will significantly reduce your unsubscribe rate.
---
NOTE: Learn how to improve your email marketing campaign by using the art of storytelling in our StoryTelling in The Digital Age Masterclass.
---
You Can Collect Customer Data by:
filling out the form at the time of registration on the site;

conducting surveys for further customer segmentation depending on the responses received;

use of data from Google Analytics and CRM systems.
We will look at the most effective ways to segment your customer base of subscribers.
#1.

Demographics
In the beginning, basic information is enough - name, gender, age. Based on demographic data, you will already be able to send relevant emails.
Segmentation by Gender
Knowing the gender of the subscriber, you can prepare relevant mailings for female and male audiences. Gender segmentation is often used in their newsletters by large brands and online stores such as Nike, Benetton, H&M and others.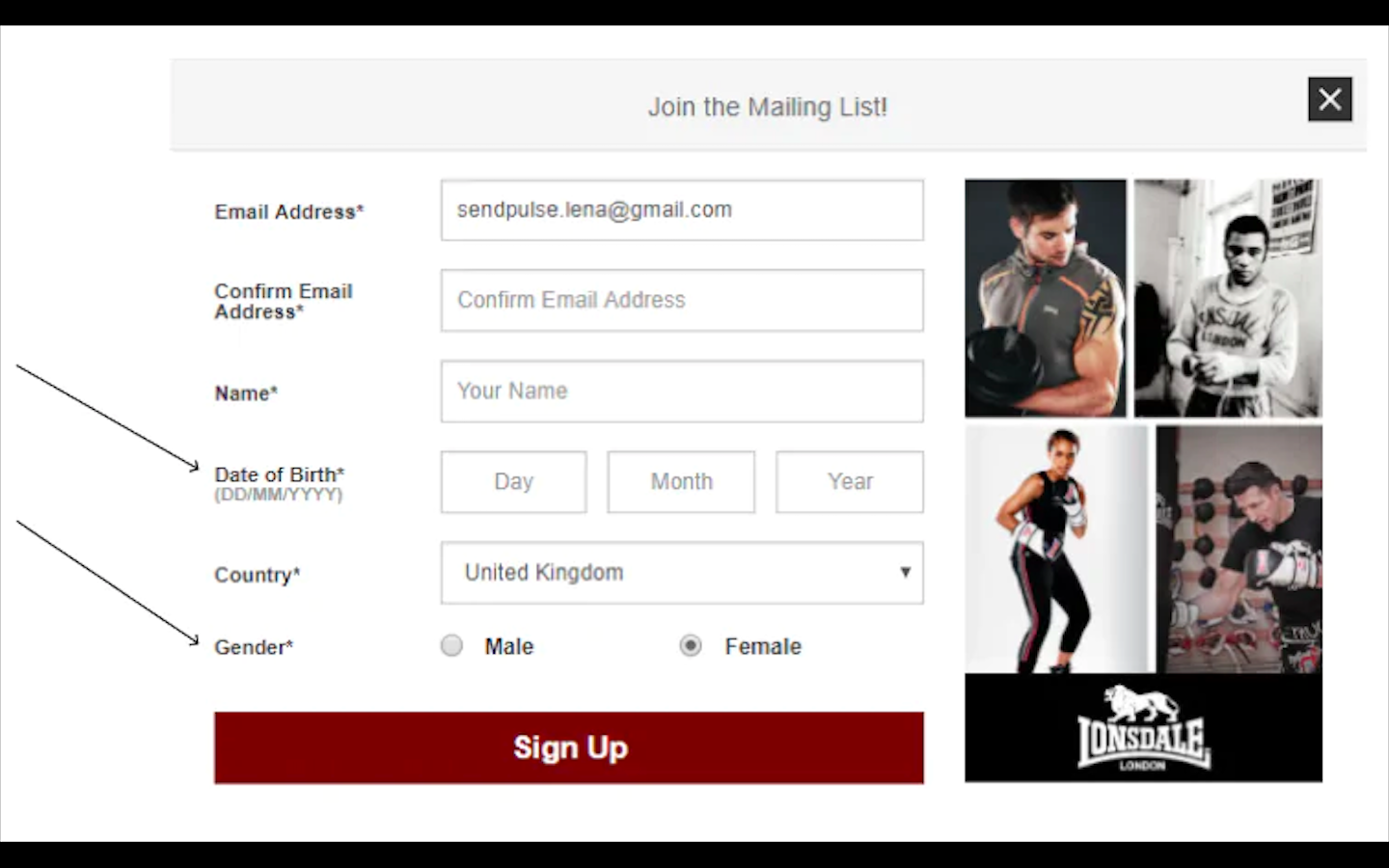 Segmentation by Age
Recommended only if your product is for many different age groups.
Segmentation by Place of Residence
Suitable for international brands. Online businesses can use them to send more up-to-date or seasonal information to customers. Segmentation by region allows you to send a newsletter based on the presence of a branch in the area.
#2.

Customer Lifetime Value
The content of your newsletter should depend on the actions of the client. When potential customers visit your site for the first time, they don't know anything about you or your product yet. And a regular customer no longer needs to be told how to use your functionality. Therefore, one of the most popular and effective segmentation principles depends on the stage of the sales funnel where the subscriber is located.
Newly Registered Customers
New subscribers should be sent a welcome series in which you describe your services or present a product.
For example, after registering on the Mango website, they send an email to its subscribers asking them to choose the look: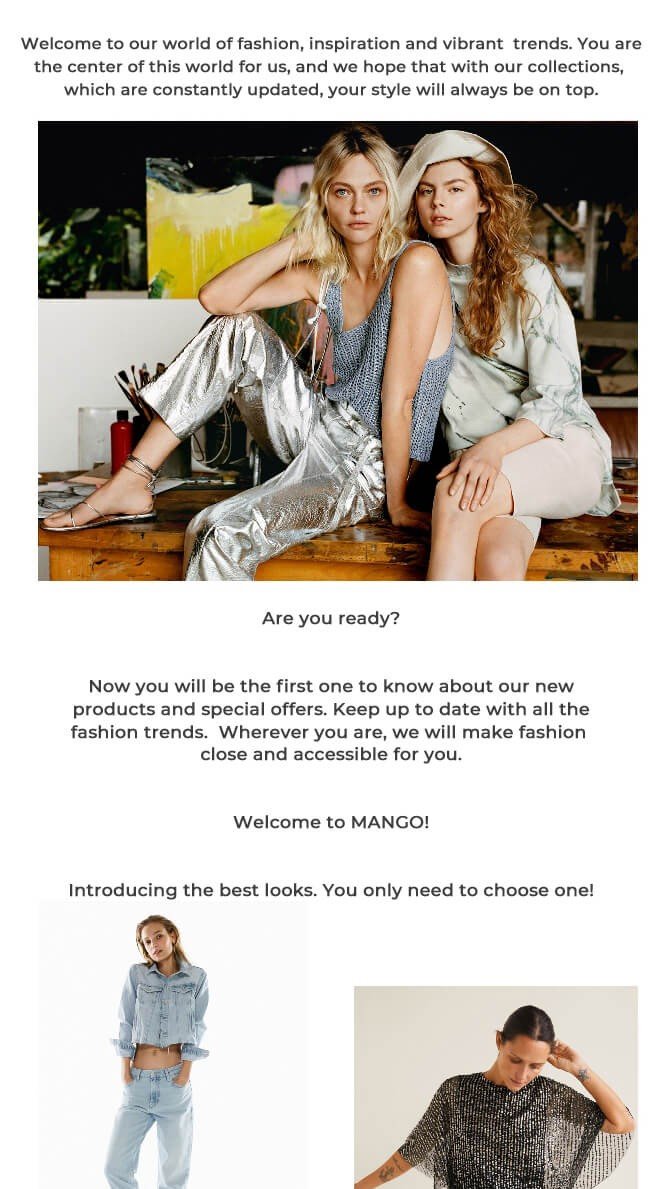 Newcomers
This segment includes those who signed up, but have not yet completed any targeted actions. The purpose of the newsletter for this segment is to show how your product or service can be useful. These customers should be sent a series of introductory emails, possibly offering a discount on their first purchase.
Engaged Clients
This segment includes those who have already used your product, used your services, but not as often as you would like. They should be separated into another group. Tell them about features they may not know about yet. For the B2C segment, an example of such letters can be letters with recommendations based on previous purchases.
Loyal Customers
This group includes those who regularly use your services, read letters and know your product. Keep this group interested in your product by talking about new products, offering bonuses and asking for their opinion. For example, Airbnb offers $30 for the next trip to its most loyal users for attracting new customers: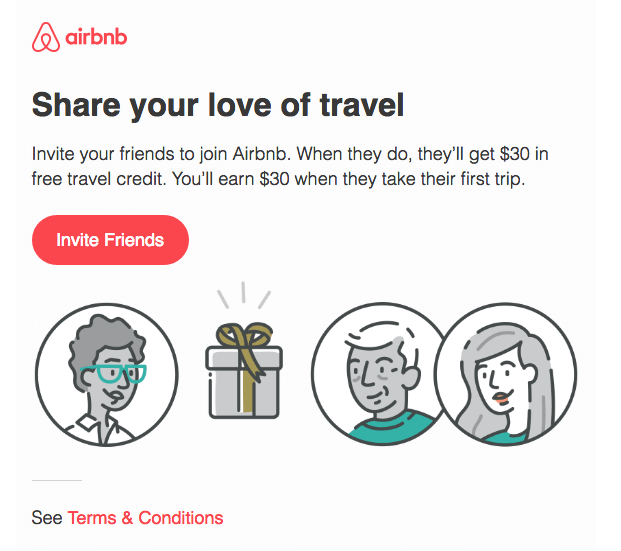 Inactive Clients
Unfortunately, most of the customers at some stage stop using the service or make purchases in the store. The reasons are different, with the help of email marketing we can return at least some of the customers.
#3.

Customer Behavior
We can divide this criterion into 2 parts - behavior on the site and behavior in received mailings.
In Mailings
It can be divided into the following segments:
those who have read email;

those who have read and go to certain sections;

those who have read and did not follow the links;

those who have not read.
So the next mailings for each of these segments should be different. Additional reminders for those who opened the email and did not take any action. Or a reactivation company for those who stopped reading emails.
For example, Pampik sends this to those who didn't read their letters for two months: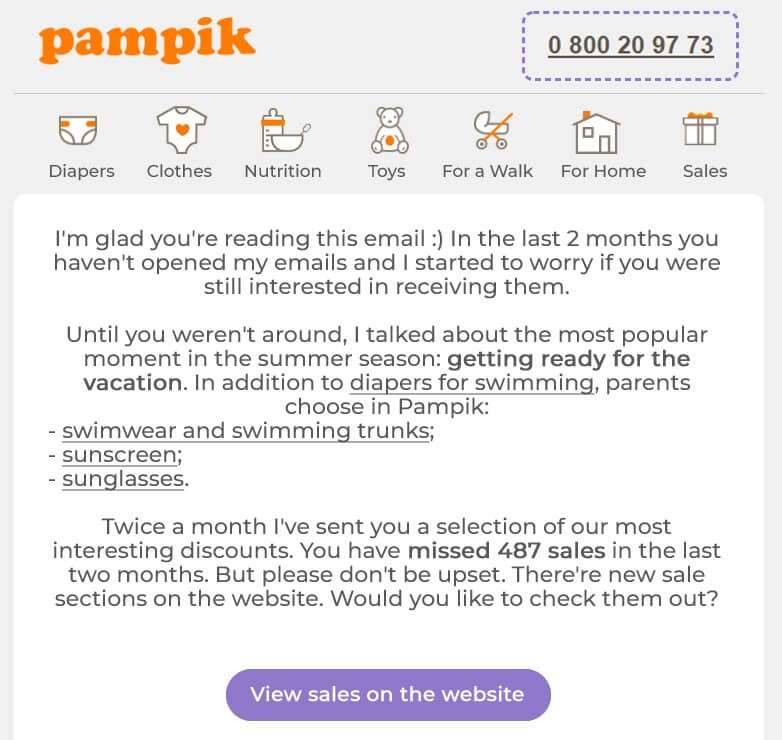 On The Website
When subscribers go to the site from mailing lists, they can also be divided into different segments:
went to the site;

went to the site and performed the target action;

went to the site and did not perform the necessary action.
Track the pages and sections that the client visits. It is important that your mailing system allows you to correlate customer actions with his email. Based on this data, you can set up both triggered mailings, for example, letters of recommendation and abandoned carts and promotions.
Here's a nice example from Fab on how you can follow up: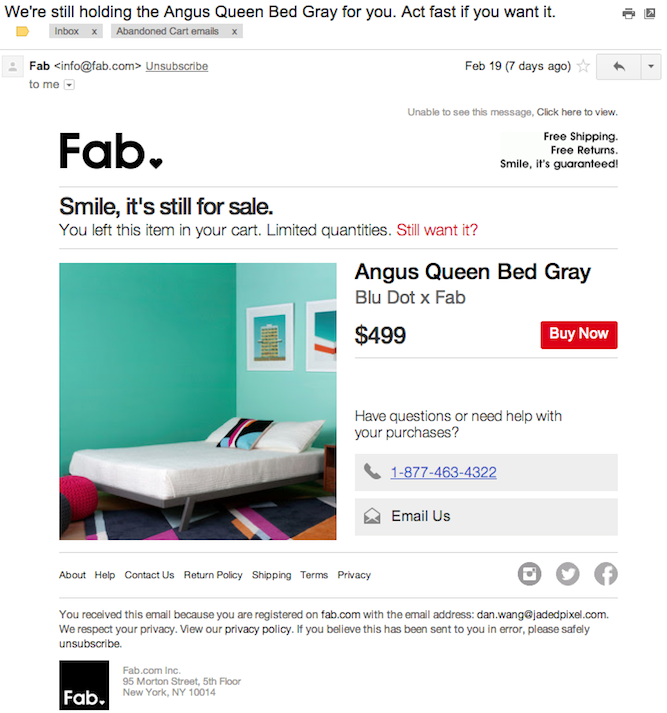 #4.

Interests and Preferences of Subscribers
Segmentation by interests will help determine:
which content to prepare for mailing: new items, gift ideas, promotions, videos, articles, podcasts or more;

which product to offer;

how often the subscriber wants to receive your newsletter;

which brands to talk about in the letter.
You can find out the interests of subscribers using a special preference page. Link to this page you need to add to the letter. By asking your subscribers to indicate their preferences, you can easily cut through the noise by targeting your audience based on their real interests.
Here's an example from Amazon: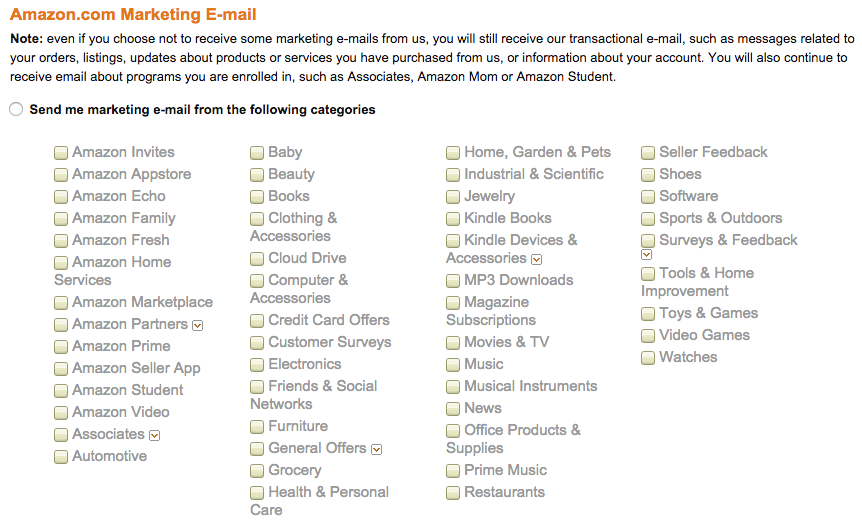 On the mailing list preferences page, the subscriber can specify the desired frequency: all mailings, once a week or once a month. And also tick off the goods of interest: women's, men's, children's, large sizes. This will help to make up at least seven segments of the audience with different interests.
#5.

RFM Segmentation
Using RFM Segmentation in email marketing helps build communication with customers based on the three parameters Recency (time of purchase), Frequency (frequency of purchases) and Monetary (amount of purchases).
The idea is that a more active customer is much more likely to make a new purchase than someone who made a single order a long time ago and for a small amount.
This segment can be divided into the following groups:
Active clients. Buy often and a lot.

Prospective clients. Interested, but rarely buy.

Clients who have just started using the services.

Customers who visit the site, but rarely.

Clients who have lost interest.
Separate letters are sent for each segment: for active customers - aimed at heating up interest and keeping it, for those who have not visited the site for a long time - re-engagement emails.
Here's an example from Grammarly:
Conclusion
By segmenting the base, we can send more relevant offers to customers. This leads to repeat purchases and increased profits. Buying again and again, the client becomes a fan of the brand and helps to carry it to the masses.
Therefore, if you have such an opportunity, be sure to collect data about your users and segment your base.
---
Build a Marketing Strategy for your Story-Based Funnel
2 х 180-minute amazing video training, StoryTelling Welcome sequence, 1-on-1 Strategy Call, 8 Funnel Blueprints, Resource guide & much more…
$563 in Value, JUST $27 USD!