---
Propaganda is a powerful weapon in the information war. It is based on certain ideological messages, which are promoted by the media in order to manipulate public opinion and control people's behavior.
The goal of propaganda is to ensure the dominance of one or several social groups over the whole society. This is the exercise of power by implicitly using unethical and sometimes very disgusting techniques and means.
In this article, we gathered 11 signs of propaganda. Knowing these principles, you can clear up your information space and not get on the hook of propagandists.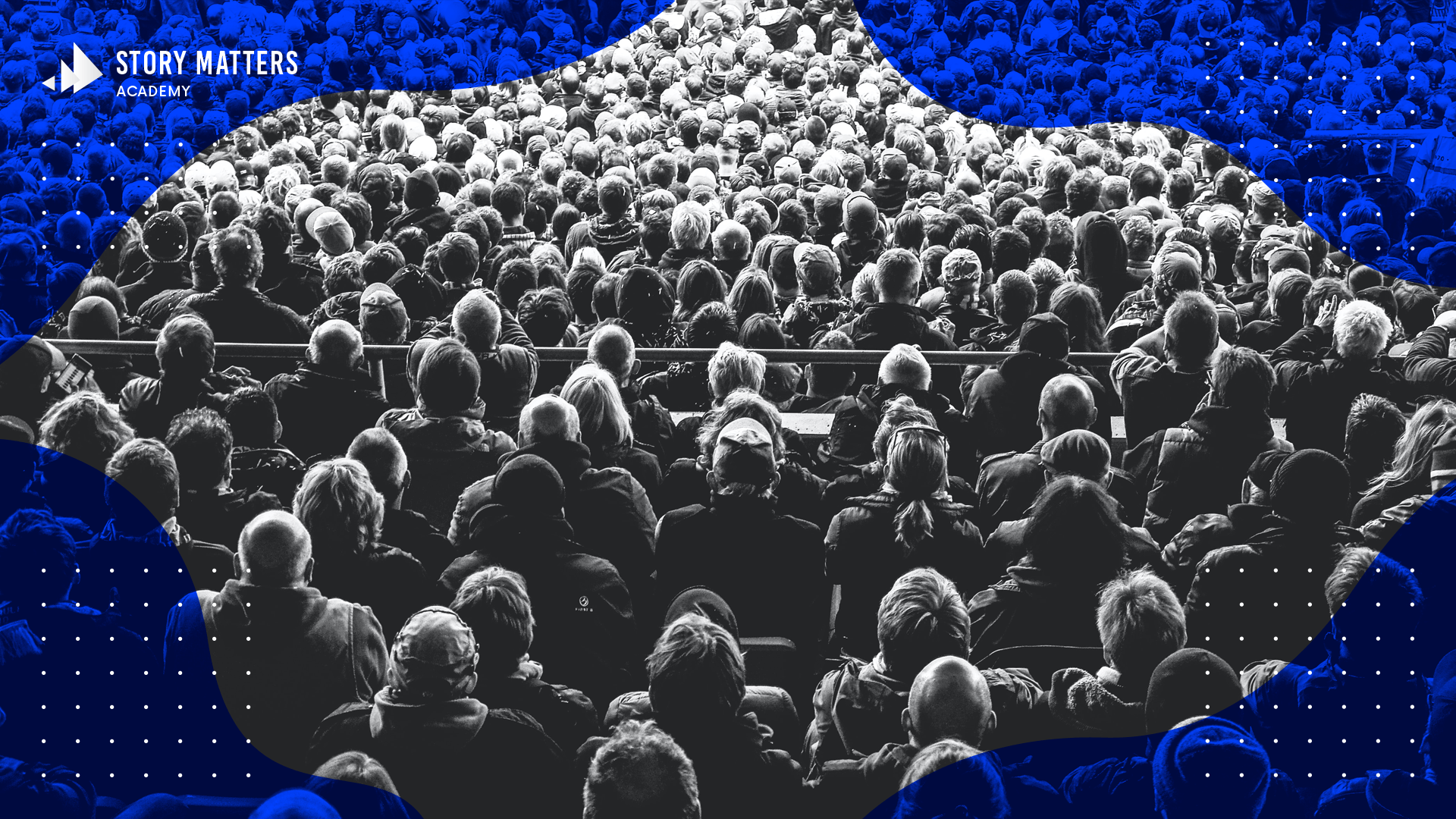 What Is Propaganda?
Although elements of propaganda were encountered in the history of the development of society as early as the Middle Ages and the New Age‌, the phenomenon appeared in public discourse only at the beginning of the 20th century. In 1925, the father of advertising and public relations and part-time nephew of Sigmund Freud, Edward Bernays, wrote the book Propaganda, arguing in it that the active consent of public opinion is an indispensable condition for the success of any activity, including government.
In fact, it is mass approval that makes this or that phenomenon of social life natural. People with a low level of education can easily believe, for example, in conspiracy theories, and this has several reasons:
An unconscious desire to seek explanations for events that seem complex, confusing, and frightening, reducing the level of anxiety and stress from the unpredictability of what is happening in the world.

The desire to feel special and belonging to something: by believing in conspiracies that depict foreign groups as opposition, people can feel better inside their social group‌.
Signs of Propaganda
1.

Distortion of information
Example: reports of mass war crimes committed by Ukrainian servicemen. To facilitate this falsification, a term from the Second World War was borrowed - "punishers". This umbrella concept, which was previously associated with Nazi war crimes against the civilian population of the USSR, was used by the Russian media and politicians in relation to false claims about Ukrainian servicemen's actions. At the same time, the term "punishers" was most often used in relation to Ukrainian volunteer units, which were formally included in the National Guard. As a result, by the end of 2014, the new propaganda stamps "punishers", "right-wingers" and "National Guard" were used almost as synonyms, complementing and substituting each other regardless of the content of messages.
2.

Reinforcement
It is a technique based on appeals to authorities, religion, history, and other sources in order to confirm propaganda messages. This also includes links to non-existent foreign publications and websites, statements, "demonstration" of witnesses, use of the results of "sociological polls". Or online surveys of viewers and listeners with predetermined results.
Example: Putin in his speech on the recognition of so-called Donetsk and Luhansk People's Republics claimed Ukraine to have been "created by Lenin", and referred to Ukraine as "bolshevists Ukraine", which is essentially a rude distortion of historical facts.
3.

Presentation of events as "black and white"
This technique includes contrasting terms and concepts, where the party against which the propaganda is being applied is presented and the evil, and the propagandist as the good.
4.

Silencing the facts that destroy propaganda messages, as well as the selective presentation of information
Example: Many have heard the story of the Boeing 777 shot down on July 17, 2014 over the so-called Donetsk People's Republic. And many have heard that the Ukrainian and pro-Russian sides accuse each other of this tragedy. On July 20, the American website examiner.com publishes "TOP 10 examples of Russian lies about the downed Boeing." Many translations of this material can be found online with relevant links. This example shows how the Russian media are concealing facts that were previously published in the same media, or ignoring "unnecessary" information.
5.

Distraction and switching of attention from real and actual problems to unimportant and irrelevant ones
Example: In May 2011, in the middle of the currency crisis, few people did not discuss the topic of a mysterious "chupacabra" - some creature drinking blood of farm animals. This example might seem ridiculous, but very often the emergence of this and other high-profile topics coincides with the negative trends in society. There's a joke, "Every time the dollar grows uncontrollably in Belarus, a chupacabra appears."
6.

Discrediting and "lowering" opponents, depriving the voice of people who have a critical opinion
Example: Commenting on Ukraine's Minister for Foreign Affairs Dmytro Kuleba's words about Russia's plan to invade Ukraine, Russian political journalist Skabeeva voiced: "To prevent the Kremlin from doing this, perhaps Kiev is ready to attack Russia itself."
As well, Putin said that Ukraine wants to "return Crimea, including by military means," and the main task of the United States is "to contain the development of Russia. And in this sense, Ukraine itself is simply a tool to achieve this goal."
7.

The use of prejudices and stereotypes, the primitivization of situations, and the absurdization of what is the object of a propaganda attack
Example: In December 2013, in the midst of the Euromaidan, Dmitry Kiselyov, Russian journalist who happened to be on Ukrainian list op people who constitute a threat for national security, in the release of the Vesti Nedeli program, spoke about the "stinking Maidan". And he also quoted the statement of "one psychologist": "Ukrainians went to the barricades in search of Santa Claus, who will fulfill their dreams."
Dmitry Kiselyov himself has already become an Internet meme. The word "Kiselevshchina" is used online to describe crude and unethical methods of propaganda.
8.

Specific vocabulary, use of cliches, hate speech, labeling, ignoring the principles of journalistic ethics.
Example: The Federal Service for Supervision of Communications, Information Technology and Mass Media, or Roskomnadzor, demanded the removal of materials from Novaya Gazeta, the Dozhd TV channel, Mediazona and other media for calling Russia's war against Ukraine a war. Instead, they're using the term "special military operation".
The Russian authorities continue to say that they are not waging a war, but a "military operation" to "denazify" Ukraine, which allegedly "does not affect" civilians.
While the UN Secretary General previously called what is happening "the worst war in Europe since the beginning of the century."
9.

Dramatization
Example: Political spectacle in Moscow with baseless claims that Ukraine is about to invade and start a war against Russia, that Ukraine is ready to use chemical weapons, that Ukraine committed genocide. No evidence provided.
10.

Cultivating a positive image of those in whose interests propaganda
Representation of them as a source of truth, a bearer of high human qualities, various professional skills, insight, or even genius. Putin, in his turn, is often represented by the Russian corrupted media as a "savior".
11.

Creation of a dominant position for those media that carry out propaganda
Monopolization of the media. Explicit or implicit censorship. Self-censorship of journalists.
Example: ​​Vladimir Putin signed a law that provides for criminal liability for "fakes" about the actions of Russian military personnel (where "fakes" is all the information provided by independent accredited media).
By March 4, Roskomnadzor blocked access to 16 media in Russia: Meduza, BBC Russian Service, Deutsche Welle, Current Time, The New Times, The Village, DOXA, Dozhd, Ekho Moskvy, TV2, Radio Liberty and six related projects: Idel.Realii, Sibir.Realii, Sever.Realii and Radio Azatlyk.
Final Thoughts
Political propaganda is a dangerous weapon and a part of the everyday lives of millions of people. Understanding the nature of propaganda and the mechanisms of its impact on human consciousness opens the very path to compromises and returns to society the power to independently decide what is really important on the scale of the life of civilization and choose their critical position towards the course of events.
---
Build a Marketing Strategy for your Story-Based Funnel
2 х 180-minute amazing video training, StoryTelling Welcome sequence, 1-on-1 Strategy Call, 8 Funnel Blueprints, Resource guide & much more…
$563 in Value, JUST $27 USD!